Product Image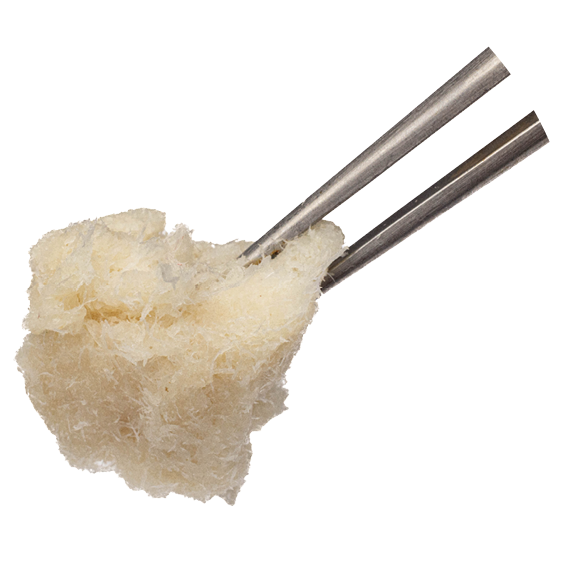 Product Details
Demineralized Bone Matrix (DBM)
The natural process of demineralization and then remineralization that happens in our bodies is known as bone remodeling. About 10% of the human skeleton is undergoing remodeling at any given time. The demineralization of donor bone utilizes what we know about natural demineralization, but instead of partial demineralization, the entire bone is demineralized enhancing its ability to facilitate bony fusion.
Demineralized bone matrices (DBM) provide a scaffold and signaling proteins that encourage cells to become osteoblasts. Osteoblasts are bone cells that create the mineral matrix that hardens bone.1,2
DBMs come in a wide variety of forms including chips, particulates, fibers, and cubes. DBMs have enhanced signaling compared to mineralized bone grafts and are used when more biological help is needed to encourage fusion.
Flowchart Image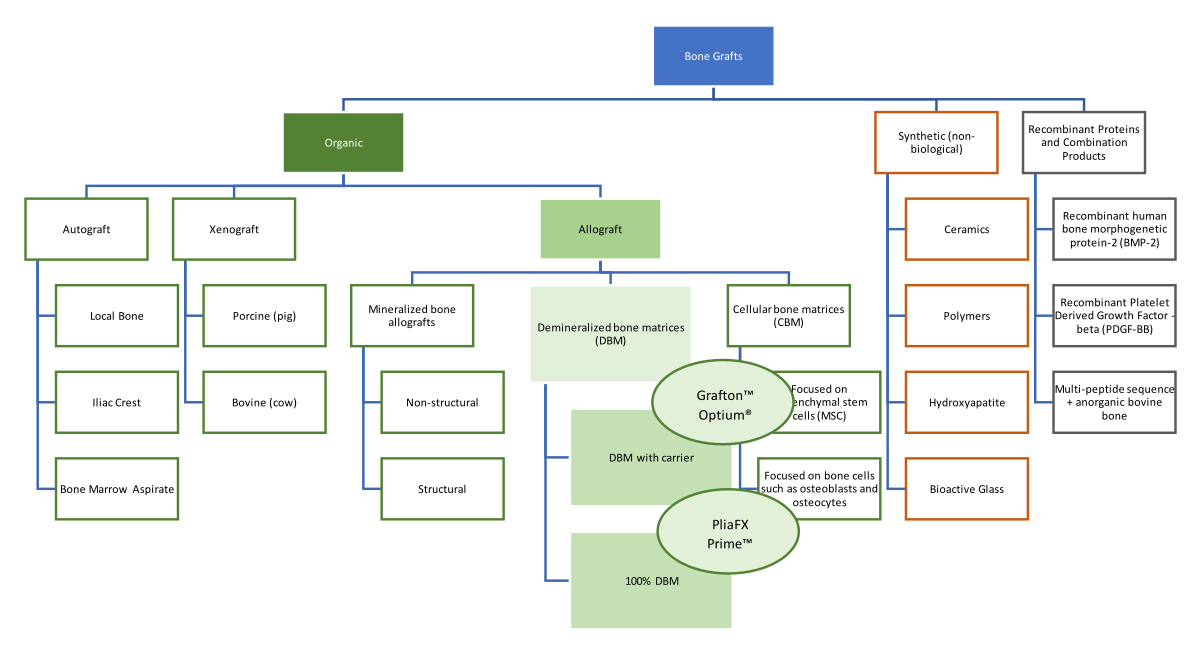 Osteoconductive: Natural bone matrix facilitates cell attachment and proliferation, and vascular in-growth
Osteoinductive: Provide natural levels of proteins that encourage mesenchymal stem cells to become osteoblasts
Available in cortical only, cancellous only, or corticocancellous
Different shapes and sizes are available to meet multiple surgical needs
COMPARISON OF GRAFT PROPERTIES

 
Osteoconductive

Osteoinductive

Osteogenic
Mineralized Bone Allografts

 

 

Demineralized Bone Matrix

 
Cellular Bone Matrix
Autograft*
Synthetics

 

 
Recombinant Proteins
 
 
Combination Grafts
 
Xenograft

 

 
*Autograft is partially demineralized, and therefore its osteoinductivity (signals) are unenhanced compared to grafts with fully demineralized bone.
DBMs can be used

to fill any bony defect
as an extender for autograft
to enhance handling of challenging types of autograft, such as reamer/irrigator/aspirator (RIA)

DBMs can provide enhanced signaling properties for patients who are at risk of a nonunion
Click to learn more about LifeNet Health allograft offerings for specific indications
References
References
Baldwin P, Li DJ, Auston DA, Mir HS, Yoon RS, Koval KJ. Autograft, Allograft, and Bone Graft Substitutes: Clinical Evidence and Indications for Use in the Setting of Orthopaedic Trauma Surgery. J Orthop Trauma. 2019 Apr;33(4):203-213. doi: 10.1097/BOT.0000000000001420. PMID: 30633080. 
Wang W, Yeung KWK. Bone grafts and biomaterials substitutes for bone defect repair: A review. Bioactive Materials/ 2017; 2(4); 224-247. ISSN 2452-199X. https://doi.org/10.1016/j.bioactmat.2017.05.007.