Sub-Category Intro
Allografts
Allografts provide surgeons with the tools they need to improve the lives of patients. They are used by surgeons in procedures when autografts and xenografts are either not appropriate or when surgeons and/or patients have expressed a preference for this option over others. Allograft tissues are generously donated human tissues that come in many forms appropriate for a multitude of treatment modalities for patients. A tissue bank is an organization that provides the donor screening, recovery, processing, storage, and/or distribution of that allograft tissue. When tissues are obtained from the donor, the term harvest has been respectfully replaced with recovery out of reverence for the magnitude of the gift of donation.
Sub Category Detail
The American Association of Tissue Banks (AATB), organized in 1976, has been an accrediting agency since 1986. The Food and Drug Administration (FDA) began providing significant oversight in 1993. Accreditation status by AATB further ensures that a bank has met national standards for donor screening, procurement, processing, and storage of human tissue. Each bank voluntarily agrees to be inspected every three years to ensure compliance in providing the safest tissues possible for transplantation. Only laboratories listed under Clinical Laboratories Improvement Act (CLIA) and only FDA-licensed tests can be used. AATB continues to work closely with the FDA to ensure an exemplary record of safety for the American public.
These grafts undergo rigorous screening, processing, and testing to limit the possibility of disease transmission. When human tissue is recovered, samples are obtained and tested for pathogenic microorganisms and infectious diseases. Some of these key tests include but are not limited to, screening for HIV-1, HIV-2, Hepatitis B, Hepatitis C, and Syphilis. All testing is done under AATB and FDA guidelines.
bioLOGIC: Understanding the Bone Void Filler Landscape
The three factors needed for bone growth



Bone grafting is commonly employed by surgeons to repair bone defects throughout the body.1 Autologous bone, commonly taken from a second surgical site within the patient, is the historically-preferred graft option because it theoretically provides all three essential bone remodeling properties: an osteoconductive scaffold; osteoinductive molecular signals; and osteogenic cells.2 However, autograft is often limited in supply and quality, and retrieval of the graft can lead to donor-site complications.3
Factors to consider when choosing a bone graft




SIZE & COMPLEXITY OF DEFECT

In a given case, a number of potential risk factors may adversely affect the ability to achieve healing and are taken into consideration by surgeons when choosing what type of bone graft to employ. These risk factors collectively determine the case's clinical complexity.
Image Block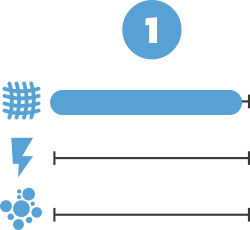 ALLOGRAFT BONE CHIPS & CUBES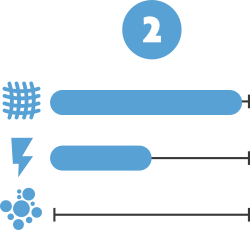 DEMINERALIZED BONE MATRICES WITH CARRIER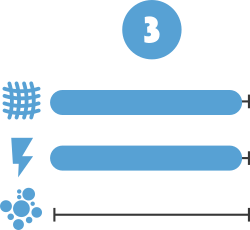 100% BONE DEMINERALIZED BONE MATRICES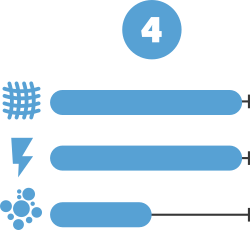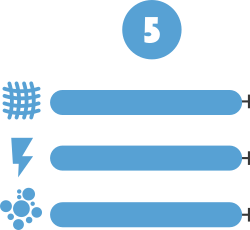 BONE CELL-BASED ALLOGRAFT
Within the bone void filler landscape, there is an array of allogeneic options from which a surgeon can choose, each providing varying degrees of the three essential bone remodeling properties – osteoconductivity, osteoinductivity, osteogenicity. Depending on the clinical complexity of the case, a more advanced bone void filler possessing more of the required bone remodeling properties may provide balance to achieve healing. LifeNet Health provides bone void filler options that can be ideal along the entire spectrum of clinical complexity to tailor to the needs of a case with the primary goal of achieving healing as quickly and safely as possible.